'Tis the Season
'Tis the Season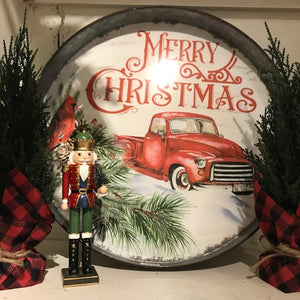 It is the most wonderful time of year - we love Christmas! The lights, the bright colours and décor. The store is looking magical, so stop in and see what's new or get some decorating ideas.  Christmas décor items range from berries, branches swags, swags and wreaths to ornaments and housewares. 
As the weather changes, this is the last of the access to the antique barn. It is open on weekends only now. Once it snows, the barn will be closed until spring. If there are any salvage items you needed, now is the time to pick them up. 
We are excited to be unpacking new products all the time. You never know what you will find. Unfortunately, this past year we have experienced supply chain shortages and shipping problems, so many of our usual products are in limited supply. 
Let us help you with your holiday shopping - we have lots of items big or small. From mittens, hats, scarves, leggings, sweaters, tops, and pants. There is something for everyone. Vintage Apparel - "My Hoody's" continue to be a huge hit. Don't forget, we can wrap that up for you too! If you're looking for gift baskets, we can customize those for you also. One stop shopping. 
We are open 7 days a week: Monday to Saturday 10am to 5pm and Sundays/ 10am to 4pm. From all of us at The Old Tin Shed, be safe, be well, and see you soon......ho, ho, ho